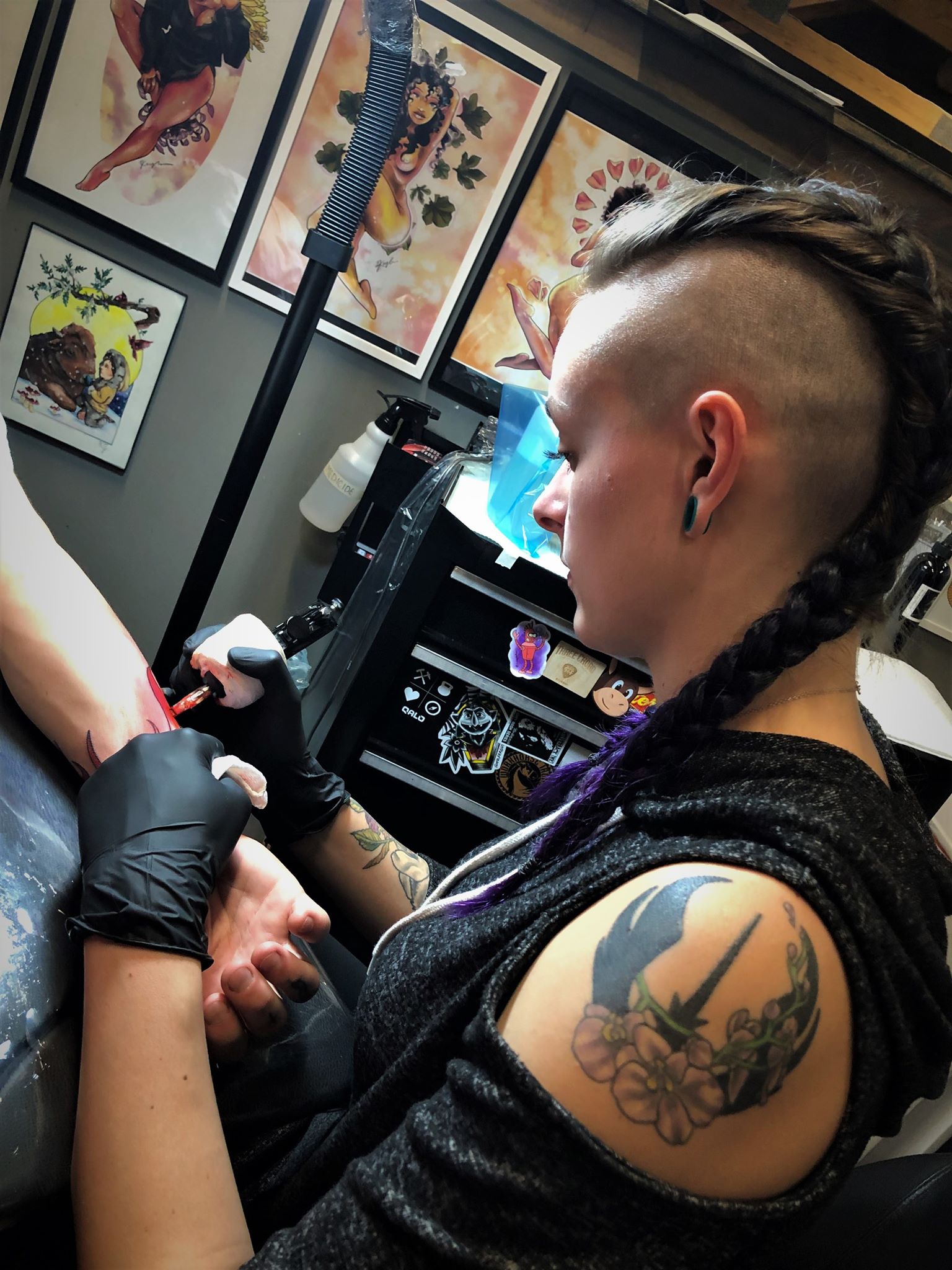 Kayla Grosso
Hey! My name is Kayla, Here's a quick bio on myself. I'm happily married to my husband Tony, and we have a three-year-old boy named Vinnic. We have a rottweiler, a shi-tzu, and three goldfish. I obviously love art, all mediums, but I also love to write. I've currently written eight novels, two of which I am hoping to have published soon. I love working out, taking my dogs on walks, gardening, and being outside.

Since I was in seventh grade, I wanted to be a tattoo artist. It wasn't until my husband made me go look for an apprenticeship about four years ago that I decided to pursue that dream though. It was really only through his support and constant encouragement that I made it happen.

I met Adam by going into Ministry Ink and introducing myself- by prompting of my husband of course. I instantly loved the atmosphere of the shop and the fact that he was also a person of faith. I apprenticed under him for about a year and have since been tattooing. It's been a very trying experience, having to learn a form of art that is not only so different from anything else, but also so permanent and unforgiving. It has challenged me, humbled me, and grown me so much but I love it and plan to do it for the rest of my life.

My favorite art style to tattoo in is neo-traditional and floral linework. I've also gotten into digital art recently have really been enjoying that as well.